White  House Names Industry Lapdog to Top Spot at Energy Agency
By David Cay Johnston
IN BRIEF
Promoting an industry insider to run the agency that oversees power companies, could mean a big boost for utility rates. More coal mining coming, too.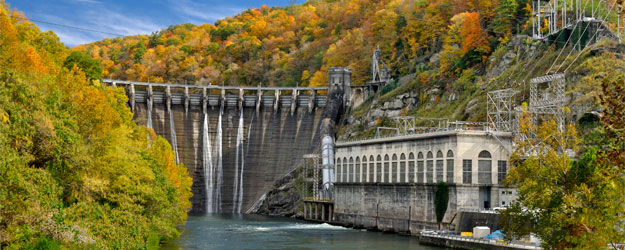 The Trump administration has made its first move to raise electricity and other utility prices, actions that will cost families while pleasing the Wall Street traders whose manipulations of those markets will now be much easier. The move also signals Trump will fulfill his campaign pledge to burn more coal, the dirtiest of carbon fuels, and exert pressure against renewable sources of electricity such as wind turbines, which Trump called bird-killing, and solar panels whose value he has questioned.
Trump on Jan. 23 elevated Cheryl LaFleur, a former top utility executive, from commissioner to chairman of a powerful but little-known agency, the Federal Energy Regulatory Commission, or FERC.
As a commissioner since 2010, LaFleur proved herself a loyal utility industry lapdog. When it comes to policing Wall Street's manipulation of energy market trading, LaFleur has been a sightless sheriff. LaFleur served briefly as chairman and acting chairman. She may leave soon, but her promotion had the intended effect of forcing out Norman Bay, the previous chairman.
Bay, commission chairman since 2014, was an advocate of more competition and lower prices who had been critical of collusive practices that jack up prices for electricity and other customers. His background was in enforcement, the antithesis of LaFleur's career.
Bay had opposed subsidies to keep inefficient coal-fired power plants operating, while Trump has promised to expand the burning of coal.
The five-member commission will have only two commissioners after Feb, 3, when Bay formally leaves. With three vacancies, FERC would be unable to issue any decisions until new commissioners are named. This may create a field day for Wall Street firms that specialize in gaming electricity markets to raise prices. 
ACTION BOX / What you can do about it
Let FERC know what you think about higher electric rates and more coal mining. Write: Chairman Cheryl LaFleur /  Federal Energy Regulatory / 888 First Street, NE / Washington, DC 20426. Here's a list of staff telephone numbers.  Write or phone. Don't email. They ignore emails.
LaFleur's promotion raises the specter that we will see a repeat of the 2000-2001 California energy crisis, when Enron gamed the so-called energy markets to artificially inflate prices and rake in enormous profits while leaving Californians in the dark. LaFleur has shown a blindness to how the market rules can be manipulated. LaFleur dismissed challenges to recent New England electricity market auctions that raised rates, action a federal appeals court found lacked balance for not considering consumer interests.
FERC wields enormous influence over the American economy because it oversees interstate electricity, controls the water level behind hydroelectric dams and sets rates for monopoly pipelines, the largest private infrastructure system in America. Numerous studies, lawsuits and audits have shown that the electricity markets FERC authorized are easily manipulated by traders to drive up electricity prices without encouraging investment in new generation that would lower prices in the long run.
FERC is not funded by taxpayers. Instead, industry fees finance its staff of roughly 1,500 employees. While the use of fees on regulated companies appears to ease burdens on taxpayers, it also means FERC is under the financial thumb of the industry it is supposed to regulate.
We will keep you advised about rate cases and policy changes at FERC.